What types of property are there?
Property for sale at the Arenal Beach in Javea ranges from apartments with communal pools, townhouses also with communal facilities and some private villas.
Depending on how many bedrooms or communal facilities an apartment has, will obviously affect the price. Obviously, other factors will be considered such as age, presentation, orientation and view.
But to give you an idea, a 2 bedroom apartment can be bought in the region of 215.000 euros and a 3 bedroom apartment for 255.000 euros up.
The villas located front-line to the sea are extremely exclusive residences with prices starting well over the million euro mark.
---
Highlights of the Arenal Beach area
The Arenal Beach is the only sandy beach in Javea. Where kids will love to play with their buckets and spades, making sand castles and Mums and Dads can enjoy lounging on the sun beds and shades that are for hire.
Pedalos or canoes can also be rented near to the mouth of the canal. Jet ski excursions and boat rentals are also available from the moorings along the Canal de la Fontana.
The promenade is lined with excellent restaurants offering an array of dishes, ideal for all ages. And, some of the best nightlife in Javea all starts at the Arenal Beach and goes on til the early hours.
This beach caters to the old and disabled, with its walkways, toilets and chair lift by the water's edge on the opposite side (south) to the canal.
---
Selling Property in Arenal Beach
Are you considering selling your property in the enchanting vicinity of Arenal Beach, Javea? This idyllic destination on the Costa Blanca boasts a seamless blend of sun-soaked beaches, azure Mediterranean waters, and a vibrant community atmosphere. Whether you own a coveted apartment with stunning sea views, a charming townhouse tucked away in Golden Park, a quaint studio in the heart of Javea Park, or an exquisite villa commanding views of Arenal Beach, you've arrived at the right place.
At Vicens Ash Estate Agents, we recognize that selling your property is a significant decision, and each locality within Javea holds its unique allure for potential buyers. Arenal Beach stands out as a hub for those seeking not only a property but a lifestyle, where the convenience of lock-up-and-leave apartments and holiday-oriented homes meets the laid-back ambiance of coastal living.
Did you know that Arenal Beach is one of the most sought-after areas in Javea? Its popularity with both local and international buyers is fueled by the convenience of amenities, a bustling promenade, and the iconic Arenal Beach itself. Over the past year alone, the real estate market in this area has experienced a steady increase in property values, making it an opportune time for selling property in Arenal Beach, Javea.
Our approach begins with a comprehensive property valuation tailored to the unique attributes of your Arenal Beach property. We leverage our industry expertise and access to up-to-date market data to provide you with a clear understanding of your property's potential value and market positioning. Our commitment doesn't end with the valuation; we guide you through each step of the selling journey, ensuring your property shines amidst the competition.
As the market evolves, so do our strategies. We harness the power of digital marketing, tapping into the vast reach of online platforms and social media to showcase your property to potential buyers not only locally but internationally as well. Our network of contacts, both buyers and agents, allows us to connect your property with the right audience, getting you the best possible price when selling property in Arenal Beach, Javea.
Unlock the full potential of selling your property in Arenal Beach, Javea. Embark on this journey with us and discover how our tailored approach and comprehensive market knowledge can yield successful results. Reach out today to book your valuation and take the first step toward a rewarding property sale in this captivating locale.
For a deeper understanding of the selling process, explore our Javea Sellers Guide and equip yourself with valuable insights.
---
Communities in
There are 2 properties for sale in . The communities and urbanisations you see below have bigger text if they have more properties available!  Try clicking on one of them to get more information and see properties for sale.
What our clients say about us
❞
Vicens Ash have been helpful, informative and professional throughout the whole process …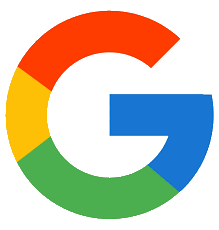 ❞
We cannot thanks the Vicens Ash team enough. The entire journey from start to finish was …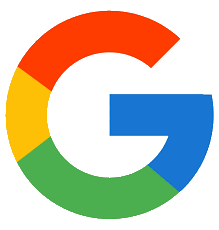 ❞
Never in a million years did I ever expect to say an estate agent …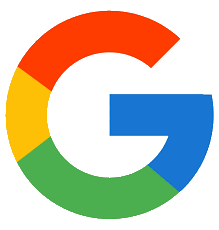 Trending Property for Sale in
1 bedroom
Apartment for sale
Perfect base so close to the beach
1 bedroom
Apartment for sale
Holiday place for sale at the beach
FAQs for Selling Property in Arenal Beach
Browse all properties for sale in
1 bedroom
Apartment for sale
Perfect base so close to the beach
1 bedroom
Apartment for sale
Holiday place for sale at the beach